The elaboration of Caviar
SERIES
Sturgeon Farming Is A Very Long, Painstaking Process.
Sturgeon was the first company to use ultrasonographs for sexing and determining egg maturity. But even after obtaining fry from the best of our spawners we still have to wait three years before we can use this proprietary ultrasound process to determine the sex of the sturgeon.
Once we are able to separate them, the females are then farmed in the Caspian Sea for 10 years, at which time they are finally at full maturity.
Additional ultrasounds are conducted to make sure we know when to fish the sturgeon. Not only that but we conduct biopsies to taste the caviar and make sure it is high quality. Since caviar is a seasonable product, the sturgeon are fished between September and March to ensure we have the highest quality product for you.
One 10 year-old female sturgeon is approximately 40 kilos in weight and is able to give approximately 10% of her weight in caviar. Which means a good amount of caviar for each of our fish.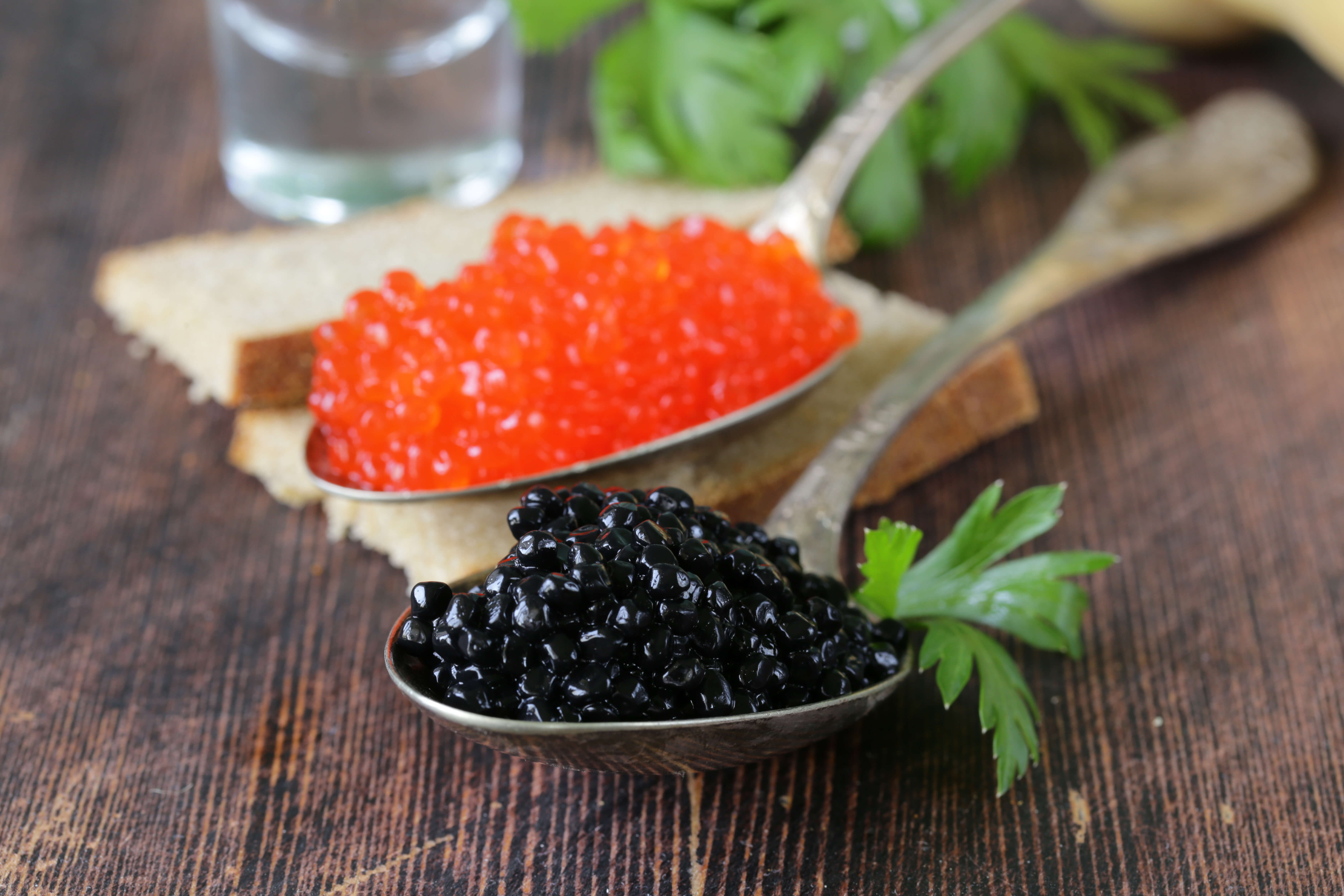 SERIES
Caviar Is Produced Using Traditional Methods.
All of the caviar in our farms is made according to traditional expertise. This means that each of the grains is carefully hand-sieved and then washed in clean water. We then add a small amount of salt and tin the caviar. That's it. There are no additives or other flavors included in the tins because we believe that the best flavor of the caviar is the flavor of the product itself. From there, we allow it to mature naturally in our maturation rooms.
By following this traditional process we are able to release all of the well-balanced hazelnut flavors that come from the caviar. Also, the light salting, using the Malossol method, provides a light crunch and brings out the perfect flavor and strength on the palate.