OUR SUSTAINABILITY COMMITMENT
Sustainability is the very essence of what we believe in.
Crafting unparalleled caviar is what we do. Who we are is altogether more detailed and diverse. Our commitments – to the Caspian Sea, to the people who make Caspian Monarque exceptional, to you – are deep-rooted and engrained in our mission as a company. We craft the future.
SUSTAINABLE DEVELOPMENT
Caspian Monarque's first Sustainability Report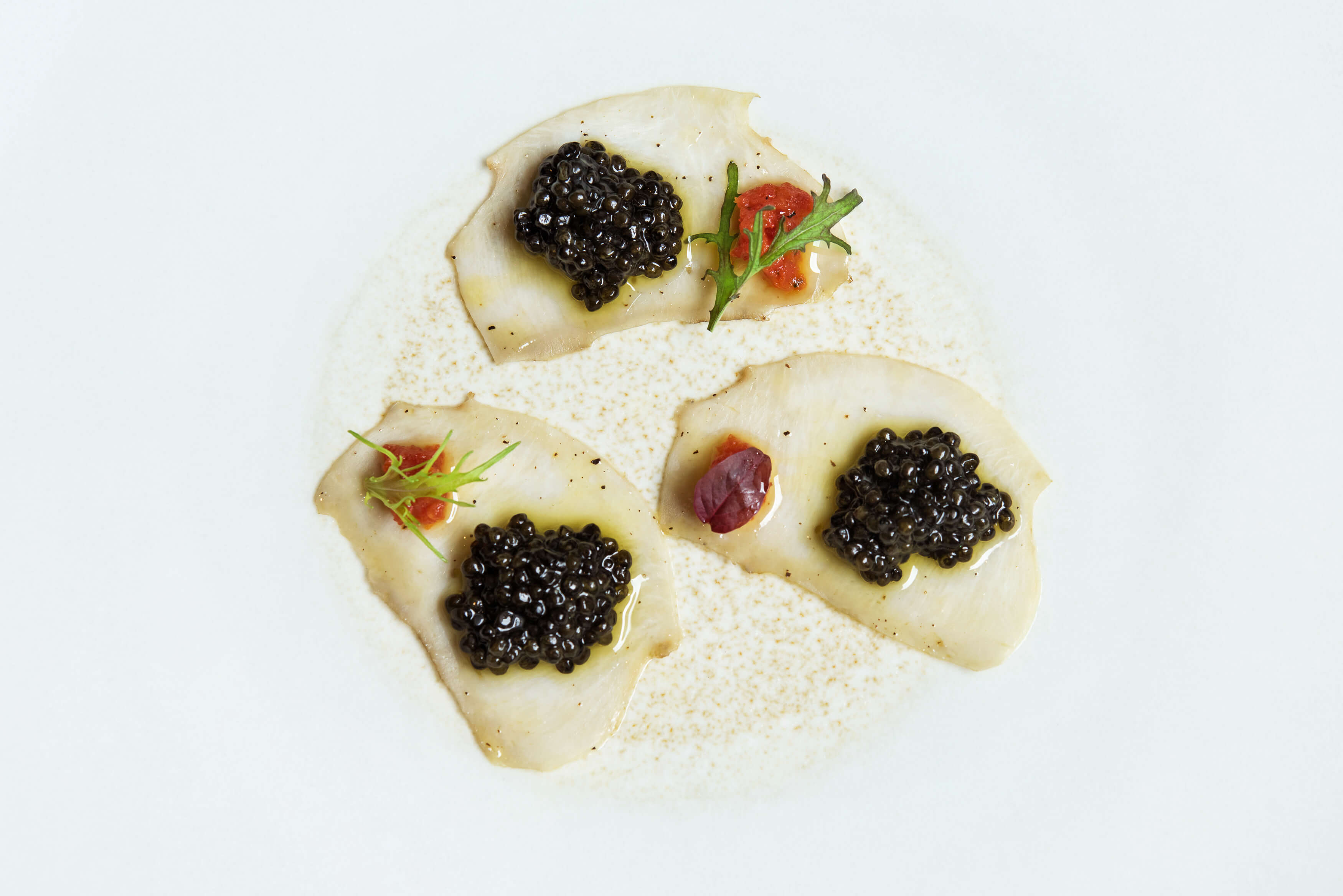 The first Sustainability Report presents Caspian Monarque's ambition to foster sustainable growth stemming from its commitment to the Caspian Sea, the environment and society.
For more than 20 years, Caspian Monarque has pioneered on-the-ground initiatives with the help of its employees and other stakeholders. Today it is stepping up its efforts relating to living soils and biodiversity and to combating global warming throughout its products' lifecycle. In 2020-21, Caspian Monarque undertook several major new initiatives. These included introducing agroforestry in its fish farms and the regeneration of the Caspian Sea to promote biodiversity. The company successfully switched to biogas in its sturgeon farms, and chose a sailing cargo ship to transport its caviar between Iran and Europe. As part of its program to support neighboring communities, Caspian Monarque is fostering social integration among vulnerable groups in Iran, Europe and the Middle East.
To find out more, download the full report (3.5 MB)
HUMAN
We are our people
The people of our company are the heart and soul of the Maison.
In fact, there are over 1,000 people who are responsible for the different steps and processes that take place from beginning to end here, and nothing we do would be possible without each and every one of them. The longstanding relationships that we have continue to attest to our sense of responsibility and our culture of openness. We nurture these feelings and responsibilities throughout every stage of our process and make every effort to encourage growth and advancement at every turn. Each member of the Caspian Monarque team knows that they are the guardians of a savoir-faire that keeps the Maison achieving the same level of excellence each year, for over two and a half centuries.
Sustainability
We possess a pioneering commitment to sustainable aquaculture as the heart of what we do.
Leading every step of the way
We carry on the exceptional character of our heritage and continue to carry forth the responsibility of what the land has given us. As a result, we understand how important it is to give back and so we not only preach but also practice sustainable aquaculture at every step in the product lifecycle. We pride ourselves on upholding our official certification and being a pioneer in environmental management and protection.
Farming techniques
The terrier that we use is cultivated in a way that protects and evolves our heritage in the best ways. We understand how precious the 180 hectares of aquaculture land are that we have and how important the Caspian Sea is to our heritage. As a result, our research continues to show us new ways to combine technological innovation with traditional practices. It means things like confined-spray tractors and experimental robots for mechanical weeding as well as pruning, floral fallow plants and eco-grazing with sheep. Both of these things are done in tandem to achieve excellence.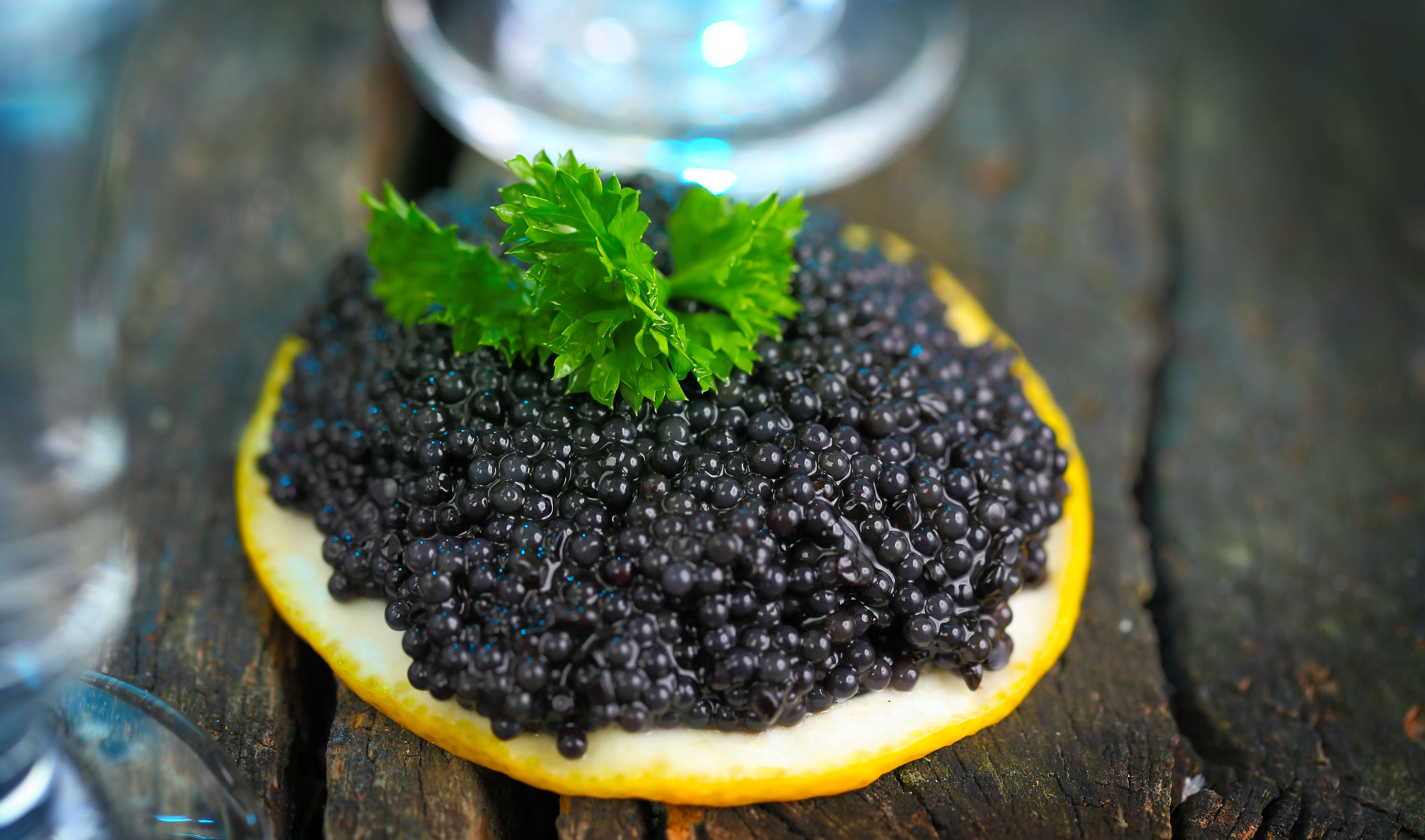 Biodiversity through agroforestry
Today, we are always looking for the best possible practices and that includes biodiversity and agroforestry programs. We are using approximately 40 hectares of our forest land to plant shrug hedges and trees to provide for biodiversity reserves. This includes approximately 5,000 different trees of 30 different species, and also includes over 4km of hedges, which allows for sustainable ecosystems. For us, it's not just about our products, but about the earth as a whole.
CIRCULAR ECONOMY
It's bigger than we are.
What goes around comes around.
We create a 'virtuous circle' around the Caspian Sea know-how because we want to make sure that the sector is achieving the absolute best. This sector provides benefits for over 50,000 people within the region and it provides for a more dynamic area as well. Not to mention we employ 1,000 people and continue exclusive collaboration with 1,600 distributors. This allows us to keep our footprint local as well as light for the environment, keeping our community going.
Why circularity is more sustainable
Circular sustainability allows us to innovate throughout our production sites. It includes closed circuit cooling systems, which have reduced our water consumption by 90%. Oxygen tanks are used to collect and store rainwater that can then be used to meet most of our needs. And we even use specific types of packaging to reduce environmental impact. This includes recovering byproducts and repurposing or recycling as much as possible at every stage.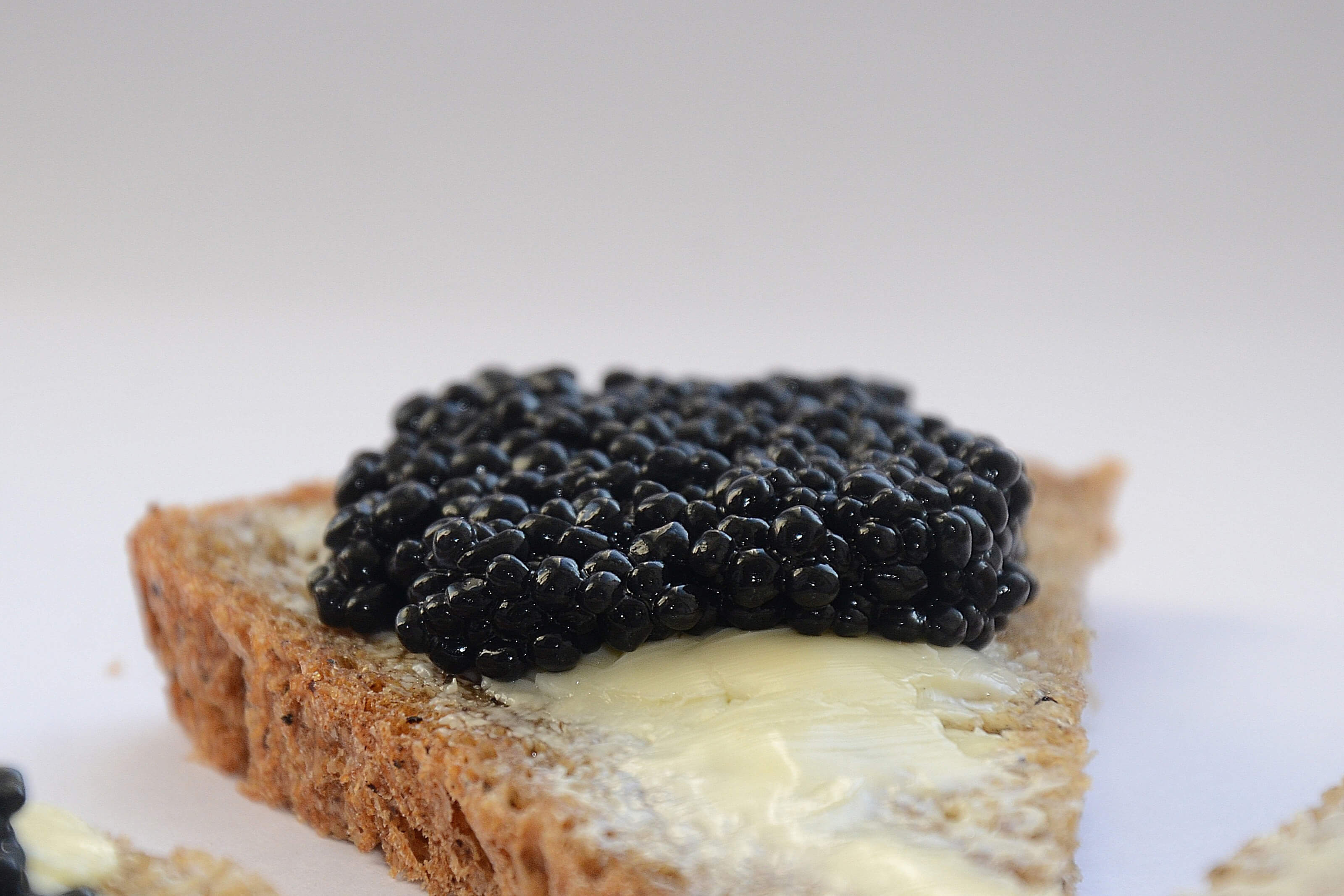 We give byproducts a new purpose.
We recycle over 96% of waste by either material or energy recovery because we know how important it is to practice what we preach. We do everything we can to achieve this level of sustainability, treating residues and even turning green energy into heat for greenhouses and green electricity.
ORIGIN
We wholeheartedly support Country of Origin farming
When it comes to ethical sustainability, we are also dedicated to the cause of genuine sustainable of farming sturgeon. As such, we have not only created but signed a responsible farming charter that we pass on to every member of our team. Each one is responsible for understanding and following this charter.
In this way, we can ensure that farming of our sturgeon is responsible and in harmony with mother nature. Our sturgeons exist in harmony with mother nature, as they have done, in the same place from which they were conceived some 250-million-years ago.
Our prehistoric beluga sturgeons are farmed in their native freshwater environment in the Caspian Sea.
We have not introduced any exotic sturgeon species, genotypes or various hybrids, which cause a dramatic loss of genetic integrity, into our farms.
We pay great attention to using ethical and sustainable farming methods.
We work with highly skilled caviar masters, whose skills have been past down from generation-to-generation.
Our caviar is processed by craftsman who have undergone a 10 to 15 year apprenticeship.
All our beluga caviar is shipped in an insulated box.
SOCIAL RESPONSIBILITY
We take part
Contributing time, expertise and unwavering support.
We support a variety of different causes and organizations that include sponsorships, partnerships, social inclusion and training. Local community outreach programs for disadvantaged individuals, including 100 opportunities, 100 jobs, are important to us. Likewise, we work with partnerships and sponsorships with special needs and with cultural programs and more. Not to mention providing access to cultural events through Caspian Monarque Scholarships.
FOOD SAFETY
We are committed to excellence without compromise.
Leading the way in product safety.
At Caspian Monarque, we adhere to all international food safety regulations. In fact, we make sure that we follow these rules and more exacting ones in all 130 countries that we have a presence in. And this means we must be committed to traceability and excellence, throughout the entire 147 step process of our production.